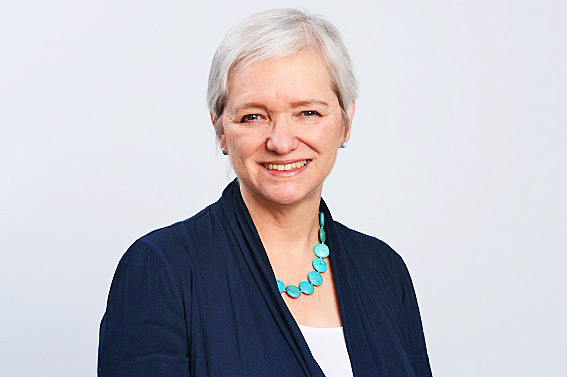 Bridget is one of the founders of  Volterra. She is a Commissioner for the National Infrastructure Commission, appointed at its inception in October 2015. As one of the UK's most influential economists, she has an extensive track record in advising public and private sector clients on key strategic issues.
Bridget has direct experience of corporate decision making as well as advisory and modelling projects.
She is currently a non-executive director at Network Rail, where she chairs the Audit and Risk Committee, and Atom Bank, where she chairs the Audit Committee. She has previously sat on the Boards of Ulster Bank, where she chaired the Risk Committee, the Britannia Building Society and the Department of Work and Pensions, chairing the Audit Committee in both cases. These roles have given her insight into how decisions are made in practice and the kind of modelling which will support decision making effectively across a range of industries. Her advisory work has involved working at board level on a range of issues, from the introduction of Emissions Trading to major investment appraisal of new plans, to regulatory issues
Bridget works with Indepen in translating insights into corporate and regulatory behaviour into effective change, as well as developing modelling strategies which support this understanding of how real decisions are made.
Other specialist expertise includes economic development, transport and agglomeration economics, development evaluation, infrastructure, forecasting, industry dynamics and competition as well as policy analysis related to these areas.
Bridget was the Chief Economist and Chief Economic Adviser to the Greater London Authority between 2002 and 12. She has previously founded and developed three successful consultancies. She has also given evidence as an expert witness in a number of major competition cases as well as at several planning Inquiries.
Bridget's first degree was taken in Philosophy, Politics and Economics in 1974, followed by the MPhil in Economics in 1976, both at the University of Oxford.
Bridget was appointed an Officer of the Order of the British Empire (OBE) in the 2013 Birthday Honours list for services to the economy.
Bridget's latest book 'Reinventing London' is available from the London Publishing Partnership Bridget asks how London's economy might be developed after the financial crisis, and explores how future success will depend on several factors working together and include a substantial investment in infrastructure. Read more about the book and here.