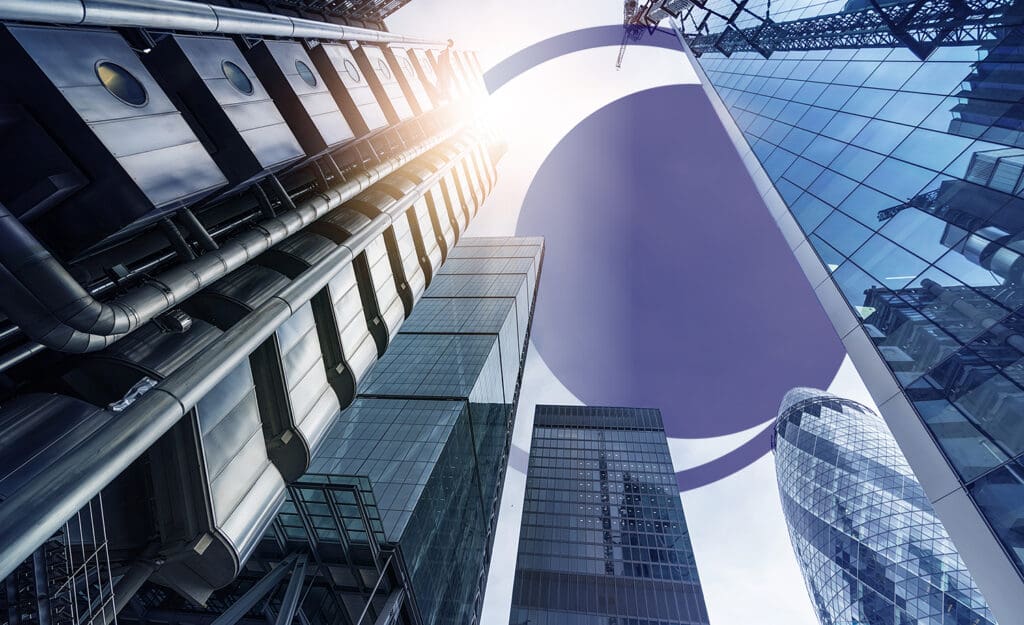 Who We Are
Our economic consultants have a vast array of experience in our two core areas of work. Get to know us!
Our economic consultants apply cutting edge economic, behavioural and scientific analysis to forge a new perspective on business and public issues. Our experts have a vast array of combined experience and areas of expertise.
Ellie is the Senior Partner at Volterra, specialising in the economic impact of development proposals, and manages many of the company's projects on economic impact, regeneration, transport and development. She delivers high quality projects to clients across the public and private sector.
Paul has many years of experience in working with companies to develop models to enhance their decision making.  An acknowledged expert on advanced modelling techniques, he is frequently invited to address academic groups all over the world.
Bridget is one of the founders of  Volterra. She is a Commissioner for the National Infrastructure Commission, appointed at its inception in October 2015. As one of the UK's most influential economists, she has an extensive track record in advising public and private sector clients on key strategic issues.
Paul is a transport economist with some 30 years experience in the planning, economic and financial appraisal of a wide range of public and private sector transport investments.
Paul has specific expertise in the development of the economic case for public transport projects and is an expert on road pricing. 
Alex O'Byrne, Associate at Volterra, is an experienced economic consultant specialising in economic, health and social impact, economic strategy, project appraisal and socio-economic planning matters.
Luke, Associate at Volterra, is experienced in economic impact modelling and economic forecasting. He is well versed in understanding the links between policy interventions and the economic environment, with specific skills in econometric modelling, social value assessments and economic masterplanning.
Luke holds both a BSc and a MRes in Economics from the University of Bristol.
Luke has led several high profile economic masterplanning and forecasting studies, including work in 2021 producing unemployment forecasts for London Councils. Elsewhere in London, Luke was the day-to-day socio-economic lead for major regeneration projects including Battersea Power Station, the Whitechapel Road Development, Joyce & Snells Estate, and South Molton Triangle.
Outside of London, Luke previously authored the strategic and economic case for investment in Oxford's West End. Luke also led Volterra's work for Essex County Council that is providing the socio-economic evidence base and economic forecasting underpinning the North Tendering Vision and Investment Plan.
Peter has gained work experience at LSE Centre for Economic Performance, Crime Laboratory as a Research Assistant and continued to work as a Research Assistant for CORE Econ whilst studying for his masters. Peter holds a BSc in Economics from the University of Nottingham and MSc Economics from UCL.
Elizabeth is experienced in economic baseline analysis and social and economic forecasting. During her time at Volterra, she has authored numerous economic impact assessments, equality impact assessments and retail impact assessments.
Elizabeth has led several key projects including the London Resort Employment and Skills Strategy and Retail and Leisure Impact Assessment. She has also prepared economic evidence for public inquiry.
Elizabeth holds a BA in Economics from the University of Manchester and a Psychology GDA from the University of Melbourne.
Ross Bateman is a senior consultant at Volterra, and is experienced in economic impact modelling, employment and skills strategies, health impact assessments, and socio-economic regeneration projects. Ross also has experience working with large datasets, economic analyses, policy research, and forecasting.
Ross has considerable experience in socio-economic assessments, identifying the links between the economic environment and proposals. Ross recognises the socio-economic issues pertaining in areas and how this may link to development particulars.
Ross holds a degree in Industrial Economics from the University of Nottingham, and achieved an academic excellence award, graduating in the top 3% of students.
Prior to joining Volterra, Andy gained three years' experience in transport economics, modelling and appraisal with an engineering consultancy. He contributed towards the economic cases of successful 'Housing Infrastructure Fund' and 'Transforming Cities Fund' applications, and was the economics lead on a bid to the 'Major Road Network Fund' for improvements to a motorway junction on the M4.
Andy is currently working on a research piece investigating issues surrounding the monetisation of travel time savings, and in other work is developing strategies for a Med Tech development in Waterloo. Andy holds a BSc and MA from the University of Bristol in Mathematics and Philosophy.
Sofia is a consultant at Volterra and holds a First Class (Hons) Economics BSc degree from UCL.
Since joining in 2020, Sofia has gained experience in economic impact assessments and evaluating the socio-economic benefits of schemes. Sofia was part of designing an economic model that quantified the socio-economic benefits of induced tourism of the proposed regeneration of the Circular Quay precinct in Australia. Sofia's project experience also includes employment and skills strategies and socio-economic chapters.
Adam is a consultant at Volterra. Since joining in 2020, Adam has contributed to establishing the economic case and developing the economic narrative for a range of development and infrastructure proposals, including the recently successful expansion of the London Excel Centre into the 2nd largest exhibition centre in the country. His other experience includes socio-economic chapters and health impact assessments.
Prior to joining Volterra, Adam gained work experience at Black Country Consortium where he helped produce a report on the economic impact of the University of Wolverhampton.
Adam holds a First Class BSc degree in Economics from the University of Nottingham
Joe is a consultant at Volterra and has experience in affordable workspace strategies, employment and skills strategies, and equalities statements. Throughout these experiences Joe has undertaken quantitative economic analysis and conducted literature and policy reviews.
Joe can identify where groups with protected characteristics may experience disproportionate or differential effects and offer recommendations on how these might be addressed. He has also undertaken econometric analysis to identify levels of industry specialism and potential clustering impacts within different areas. Alongside these, Joe has been undertaking research into the benefits of seasonal work for younger people and how these might better be incorporated into socio-economic analysis.
Joe holds a degree in Economics and Modern History from the University of St Andrews where he was on the Dean's List for academic excellence in his final year.
Miraj is a consultant at Volterra and has recently been involved with socio-economic statements and health impact assessments based in London and Portsmouth. Within these projects Miraj has had experience in applying relevant literature, policy and data to conduct economic analysis. He has interest in socio-economic impacts and sustainability. Miraj is currently writing a research piece on the use of Doughnut Economics, an economic model that incorporates both the impacts on society and the environment, within development projects in the in the UK and internationally. Over and above his studies Miraj is involved with a the London Doughnut Economics Coalition, a group that is promoting sustainable socio-economic changes in London. Miraj holds a MSc in Economics from the University of Bristol, which was specialised in policy evaluation, and a BSc from the University of Leeds.
Ollie is a consultant at Volterra. He is interested in socioeconomic modelling and applied economics; he has experience working with appraisal and evaluation of both public and private development projects. Ollie was recently involved in collating the evidence base used to form the North Tendring Vision and Investment Plan.
Ollie is also passionate about equality and tackling inequalities; he is currently working towards a research piece assessing the extent of health inequalities across spatial and socioeconomic groups and potential reasons for these.