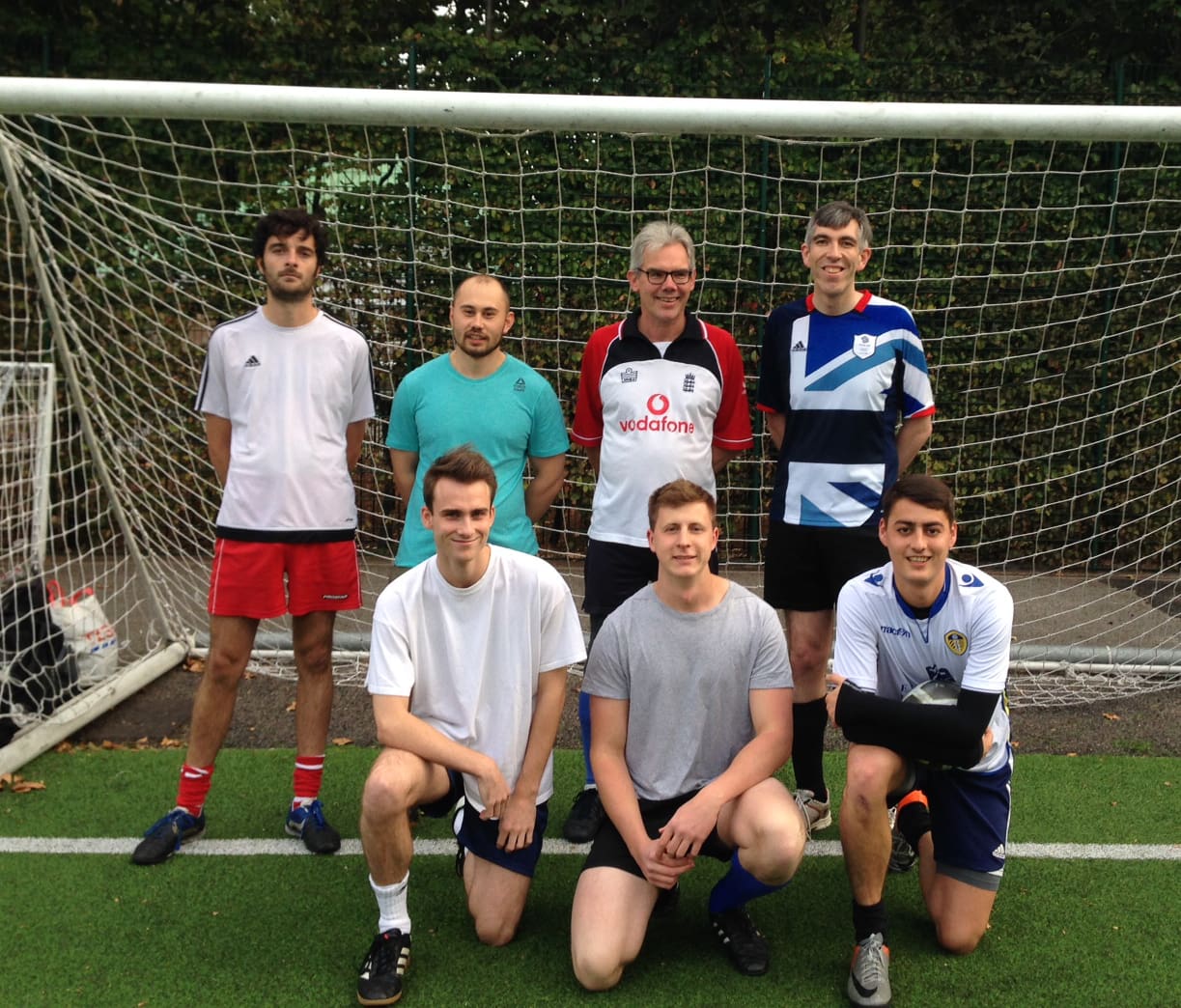 Volterra has worked for Arriva Trains on several projects in the past, providing economics and demand/revenue forecasting services for franchise bids including the successful Northern Rail bid and recent submission for the East Midlands franchise. But when Arriva contacted us recently, for once it wasn't to make use of our transport economics expertise – instead they challenged us to a football match!
This was a great opportunity to practice what we preach about the health benefits of staying active. We got people from all levels of the team involved- ranging from Paul Buchanan, one of the Partners at Volterra, to our newest graduate recruit who was not due to start until the following week!
The closely fought 8-a-side match took place on 8 October near Russell Square in central London and ended with us securing a thrilling 4-3 victory with the final kick of the game.
We always enjoy getting to know our contacts better with social events like these outside the usual office environment. If anyone fancies participating in a football match (or indeed a different activity) with us please contact Kieran Arter: karter@volterra.co.uk