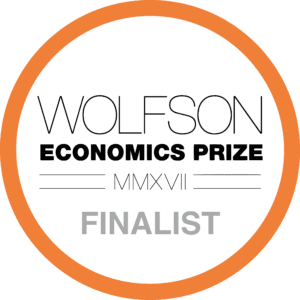 As a niche consultancy with expertise in the planning, economic and financial appraisal of public and private sector transport, the question for this years' Wolfson Economics Prize "How can we pay for better, safer, more reliable roads in a way that is fair to road users and good for the economy and the environment?" was perfectly suited to us.
Paul Buchanan and his team are delighted to have been shortlisted with their entry "Pricing for Prosperity", and will now continue to develop the submission with our collaborators at Jacobs, over the next two months for the final round.
Our entry sets out the challenge facing the UK: our road network is one of the most congested in the developed world and needs improvement as our population and economy grows. We argue of all the solutions – including increasing fuel duty to cut demand, rationing car use or relying on technological change such as autonomous vehicles – only a new form of charging is flexible enough to solve the problem. Our proposal is the gradual transfer to a new system which would make charges and journey times clear in advance and compensate for delays. This would be achieved through a shift from the current system of very high fixed costs for car ownership, and low marginal costs, to a new system which would rebalance the current average cost of car ownership and use, currently £4,220 a year. The costs of road congestion, road maintenance and environmental mitigation would be made clear, allowing resources to be put into solving them. This would help deal with issues such as air quality, encourage new car technology and sort out congestion and poor maintenance.
A link to our full submission can be found here
An interesting piece to camera by Paul and John Siraut of Jacobs, can be found here