Volterra is a niche consultancy specialising in the economics of transport and property development. We provide advice to public and private sector clients based on 30 years practical experience. Volterra created Wider Economic Benefits in our ground breaking work for Crossrail and has led WEBs work internationally. We also help developers to understand the economic impacts of their proposals and to secure planning approvals. Links between transport and development are a particular speciality.
Eminent economists Bridget Rosewell and Paul Ormerod were the founders of  Volterra, and now act as senior advisers. The business is managed by Paul Buchanan and Ellie Evans, who are delighted to retain founder Paul Ormerod as a partner.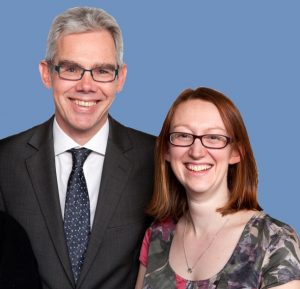 Paul Buchanan
Paul is an economist specialising in the planning, economic and financial appraisal of public and private sector transport investments and policies. He has particular expertise in the appraisal of urban rail systems in UK and overseas.
He has advised on public private partnership deals on expressways, urban toll roads and metro and light rail projects and worked in S America, ANZ, Caribbean and across Asia. In Malaysia he led a major restructuring of public transport in Kuala Lumpur.
Paul led the development of the approach to valuing Wider Economic Benefits for Crossrail from 2002 to 2005, subsequently incorporated into Department for Transport guidance in 2006. WEBs show the real economic benefits associated with urban rail projects, not related to travel impacts on users but about enabling city centre growth. WEBs analysis captures the productivity gains associated with growing city centres and overcoming transport constraints.
Paul's core area of interest is the interactions between transport, planning and the economy remain his core area of interest. He developed research on valuing public realm and has used that to understand user priorities, to link public realm to variations in property values and to think about links to physical and mental health and impacts on city competitiveness.
Projects include Crossrail 2, HS2 stations at Euston, Stoke and Sheffield, Wider Economic Benefits and value capture in locations ranging from Sydney to Toronto, Stockholm to Auckland. He sits on the Expert Panels of both Crossrail 2 and HS2.
Ellie Evans
Ellie specialises in the economic impact of developments and proposals, and manages many of the company's projects on economic impact, regeneration, transport and development.
With thirteen years experience at Volterra delivering high quality projects to clients across the public and private sector, Ellie has expertise in developing methods of estimating economic impact where complex issues exist with regards to deadweight, displacement and additionality.
Ellie has significant experience in estimating the economic impact across all types of property development including residential, leisure, office and mixed use schemes.
Project management of recent high profile schemes include the luxury hotel London Peninsula, Battersea Power Station and the Nova scheme at London Victoria. Ellie has also led studies across the country estimating the economic and regeneration impact of proposed transport investments, including studies on HS2 and Crossrail.
Who we work with…
Volterra frequently collaborate with consultancies and academic partners on particular projects.
We work with a mix of public and private sector clients and other consultants, including:
Hyperloop One
Transport for London
Transport for NSW
London Boroughs
City authorities including Leeds, Manchester, Birmingham, Sheffield and Stoke
And a range of property developers and advisors:
Strutt and Parker
Waterman Group
Grosvenor Estates
CAPCO
Westfield Europe Ltd
Canary Wharf Group
Soho Estates